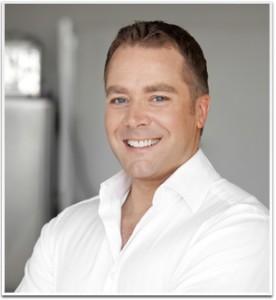 In this article Chris Landry Mortgage Broker in Vancouver, BC for VERICO Paragon Mortgage Group gives advice on mortgage refinancing options.
Chris Landry Mortgage Broker in Vancouver Discusses Mortgage Refinancing
Many Canadians are considering refinancing their mortgages because of the low interest rates that have been available for the last few years. By refinancing, some homeowners can obtain lower monthly payments, or pay off their home loan faster. They can also borrow against the equity of their home in order to pay other debts or invest in new ventures. It may be time to consider meeting with a mortgage broker about refinancing.
For many Vancouver homeowners, their current interest rate is much higher than the rates available today. In addition to lower rates, many loans today have fewer penalties and more flexibility than a mortgage offered a few years ago. This may include the ability to pay lump sum payments and change the amortization term without additional fees.
Refinancing is also a way to consolidate other debts. Since the current rates are so low for home loans, you may want to consider borrowing more and paying off other debts with higher interest rates. You can also use this equity to pay for renovations or send a child to college.
Penalties are the main drawback to refinancing a loan in Vancouver, and can make it difficult to save money. There are several types of penalties that may be levied if you refinance before your term has ended. The three most common are flat-fees which are set when the original loan agreement is signed, a fee equal to three months interest or an interest-rate differential penalty. This penalty, known as an IRD, is based on the amount left to pay on the loan and the difference in your interest rate and the current interest rate. The majority of home loans have a penalty that is the higher of either three months of interest or IRD.
If these penalties are more than you can save by refinancing, then this may not be the best option. In addition, people who already have low interest rates may not be able to obtain a lower rate through refinancing. The best way to find out if refinancing your mortgage in Vancouver is a good option for you is to review your current loan agreement and contact Chris Landry mortgage broker to compare the rates available.
If you are considering refinancing your loan in Vancouver or want to find out if refinancing might be a good option for you, contact Chris Landry at VERICO Paragon Mortgage Group today.
Contact Chris Landry Mortgage Broker:
Chris Landry Senior Mortgage Specialist VERICO Paragon Mortgage Group Vancouver, BC, Canada Phone: 604.838.6725 Fax: 1.888.511.3411 E-mail: 
chris.landry@verico.ca
Chris Landry Website: www.chrislandry.ca
VERICO Paragon Website: www.paragonmortgage.ca
Here's a great video that Chris Landry mortgage broker loves showing Vancouver, BC: